The rock'n'popmuseum Gronau shows the special exhibition "Eddie Van Halen – The Last Guitar God" in cooperation with The Rock Collection (by Felix Lethmate).
The Dutch e-guitarist, keyboarder and musical lead of the band Van Halen, world-famous for chartbreakers like "Jump" from 1984, is referred to as "The Last Guitar God" among experts and does not cease to amaze with his unique guitar-playing technique.
The exhibition consists of five theme areas that present the life and the works of the rock legend. Outstanding exhibits, concert recordings and private backstage videos are some of the show's highlights. His incomparable guitar and amplifier techniques are specially staged as well.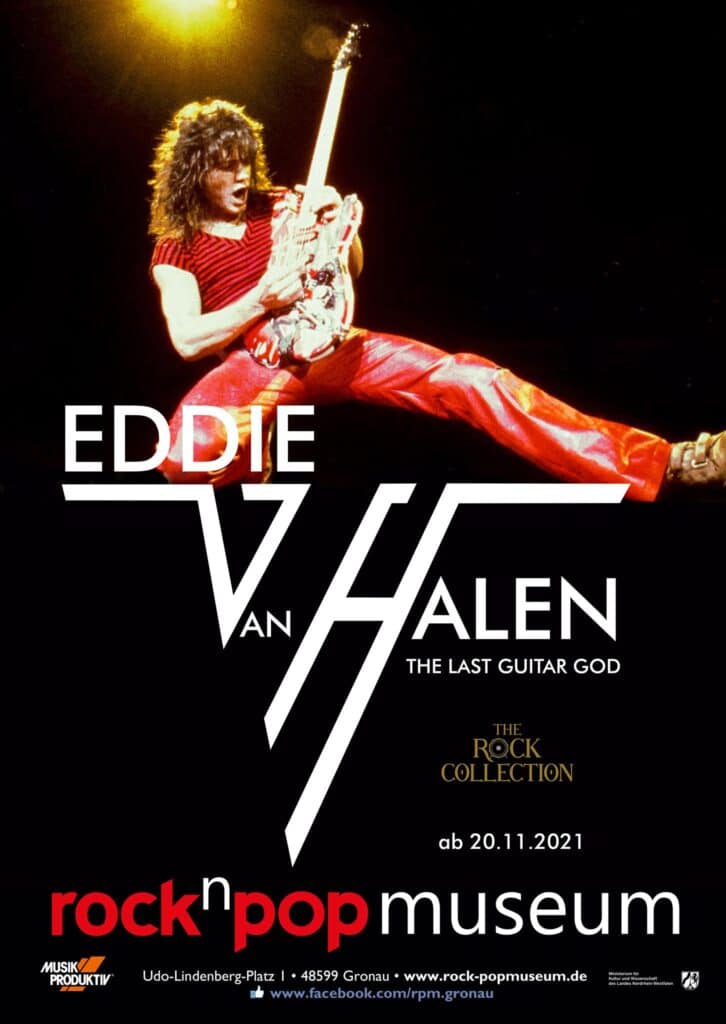 ---
Credits
Website rock-popmuseum.de
Client and Curation rock'n'popmuseum, Gronau
Spatial sound system usomo by FRAMED immersive projects, Berlin
usomo tasks usomo sound system, spatial audio production, consulting on the interactive sound concept and playback logic
Duration 23 October 2020 to 20 February 2022 (with pandemic-related interruptions)
Exhibition poster © rock'n'popmuseum Photos © rock'n'popmuseum