On occasion of Ludwig van Beethoven's 250th birthyear, the rock'n'popmuseum in Gronau shows the special exhibition "Ludwig is Alive! Beethoven in Pop Music" (postponed by a year due to the pandemic).
The exhibition, curated by a nationwide team of experts, conveys very descriptively the multifold influence that the composer and pianist continues to have on music creation throughout the times and across genres. But it is not only in music, but also in other cultural areas such as film, literature and art from around the world that references to Beethoven are found.
The headphone-based, interactive 3D audio system usomo adds an acoustic dimension to the exhibition. The audible content of the show is played out automatically in the respective audio zones and in front of images, written documents and video screens on the walls as well as near free-standing objects. A small disco dancefloor with synced light and film is a special highlight.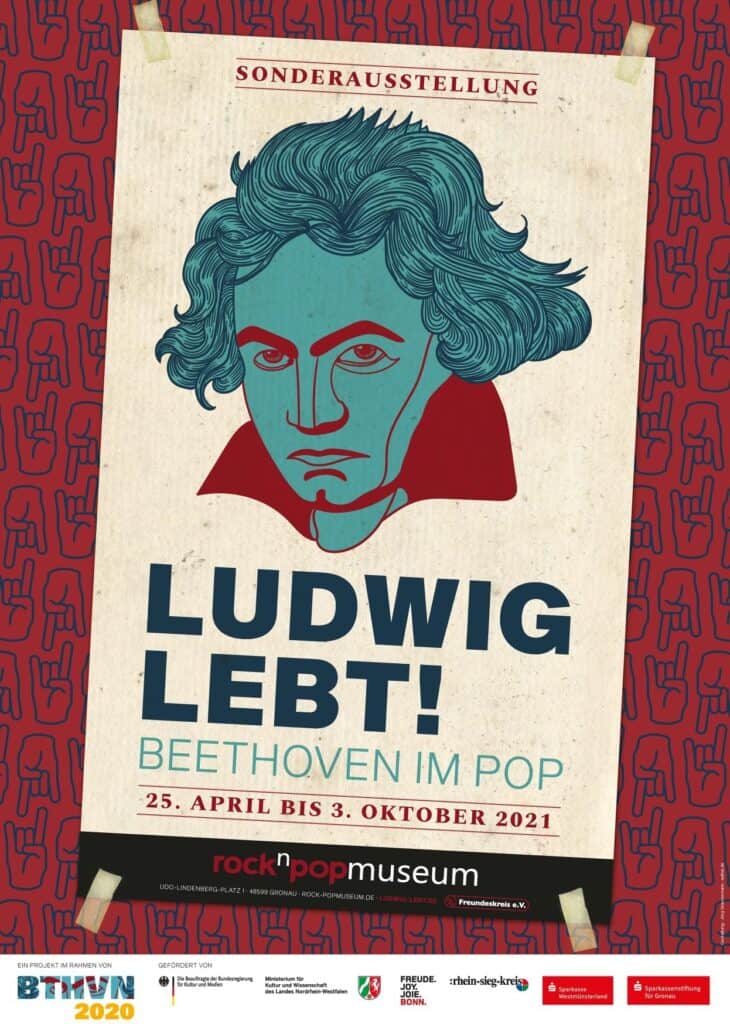 ---
Credits
Website rock-popmuseum.de
Client rock'n'popmuseum, Gronau
Spatial sound system usomo by FRAMED immersive projects, Berlin
usomo tasks usomo sound system, spatial audio production, consulting on the interactive sound concept and playback logic
Duration 25 April to 3 October 2021
Exhibition poster © rock'n'popmuseum Photos © rock'n'popmuseum / Mario Brand