The permanent exhibition at the newly opened House of Music Hungary (Magyar Zene Háza) in Budapest features a variety of innovative media technology – above all, the interactive 3D sound by usomo.
The House of Music Hungary (in Hungarian Magyar Zene Háza) is part of the currently largest urban development project in Europe. A museum and a concert hall in one, not only showcasing an innovative permanent exhibition and top-class concerts but also a multimedia library and a club space, it is a highlight of the Liget Budapest Project, in the context of which the iconic park Városliget with several buildings is being renewed and reopened in 2022. The Japanese star architect Sou Fujimoto designed the Magyar Zene Háza in a unique aesthetic and with sensitive regard to the site-specific surroundings and to climate-friendly sustainability.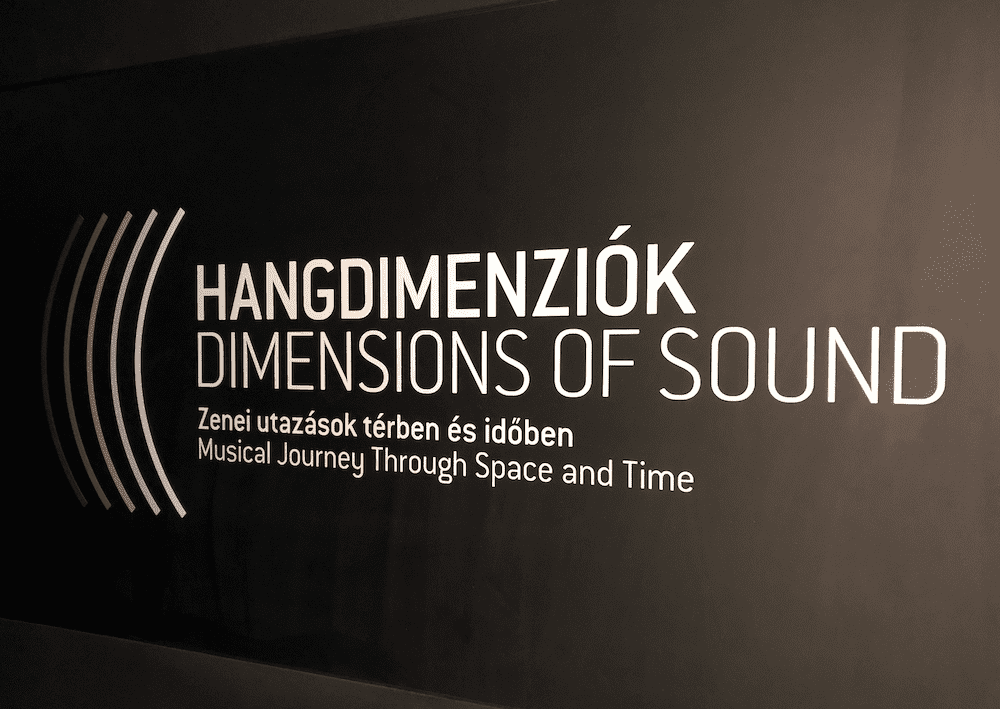 The media-based and interactive permanent exhibition stages Hungarian and European music history.
It is a journey through time from the origins of music up to future-oriented technology revolutions. The extremely interactive exhibition is conceived based on multi-facetted media technology: Many small, complementing installations with interactive elements create a whole that is bound together by the continuous use of the headphone-based audio system usomo. The interactive 3D sound by usomo, integrated in the entire exhibition, accompanies the visitors from start to finish. This extent to which the entire media control is connected to interactive sound is without precedent. Additionally, the exhibition features many creative innovations in the individual installations, setting examples of how usomo can be applied and demonstrating the potential of the audio system.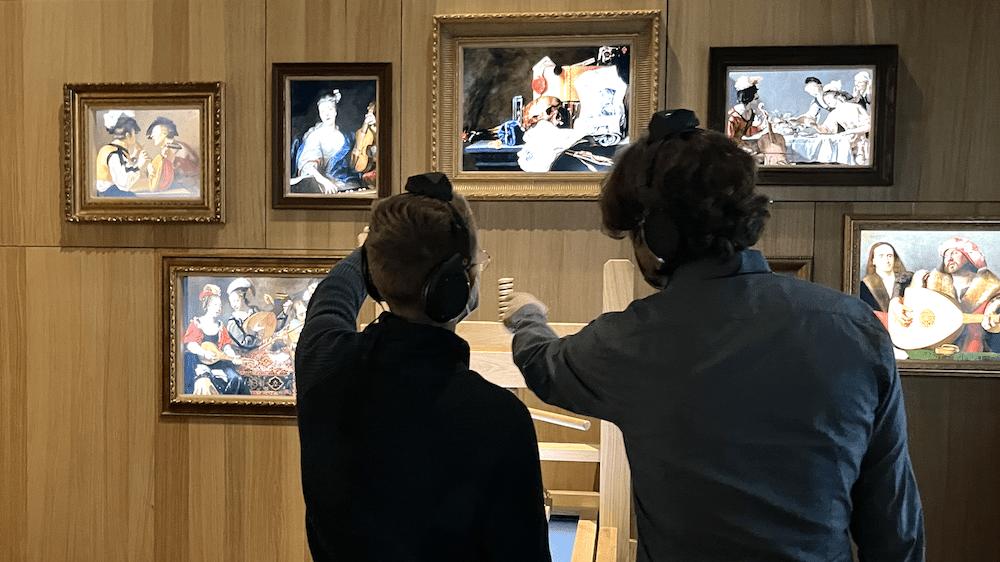 usomo reacts to everything in the exhibition – not only to exhibits, film projections and audio zones, but also to other people in the vicinity.
The strong dynamic that results from the detailed interactivity creates a maximally realistic and gripping sound experience. A multitude of visual media that are partly interactive themselves are acoustically complemented with usomo. The interactive audio system reacts to highly varied signals, from space-filling 360-degree projections to touch objects, hand projections and human movements. For all of this to work, a maximum of synchronicity is indispensable.
---
Press
Index
Budapest szívében látható és tapintható a zene
13 February 2022
Polis
Budapest: House of Music bringt Musik und Natur in Einklang
11 February 2022
We Love Budapest
From shamans to Star Wars – stunning permanent exhibition opens at the House of Hungarian Music
10 February 2022
Valasz Online
Ami értelmet ad a Zeneház létének, az tényleg bárhol lehetne – világszínvonalú kiállítás a föld alatt
31 January 2022
ArchEyes
House of Music in Hungary / Sou Fujimoto
26 January 2022
Designboom
Sou Fujimoto-designed 'House of Music' opens its doors
25 January 2022
Tribune India
Futuristic Mushroom? All-glass House of Music blooms in Budapest park
25 January 2022
The Guardian
Sycamore stunner: how the crumpet-shaped House of Music swallowed a forest 
24 January 2022
Wallpaper
House of Music's undulating roof by Sou Fujimoto evokes tree canopy
23 January 2022
Time Out
Time Out reveals the 22 best new things to do in the world in 2022
15. Dezember 2021
---
Credits
Website magyarzenehaza.com
Client Városliget Zrt., Budapest
Spatial sound system usomo by FRAMED immersive projects, Berlin
usomo tasks usomo sound system, spatial audio production, consulting on sound concept and media technology
Duration permanent exhibition opened in January 2022
Photos 1–2 © Városliget Zrt. Photos 3–5 © FRAMED immersive projects