"You Will Go Away One Day But I Will Not"
A project for Alexander von Humboldt's 250th birthday as part of CTM Festival 2020
usomo was part of the CTM Festival 2020 in an artistic sound installation at the main tropical greenhouse of the Botanic Garden Berlin. Under tropical conditions, the sound installation "You Will Go Away One Day But I Will Not" by Lucrecia Dalt and Maria Thereza Alves was realised immersively and spatially by usomo. A rich and complex 360-degree sound experience like in the jungle!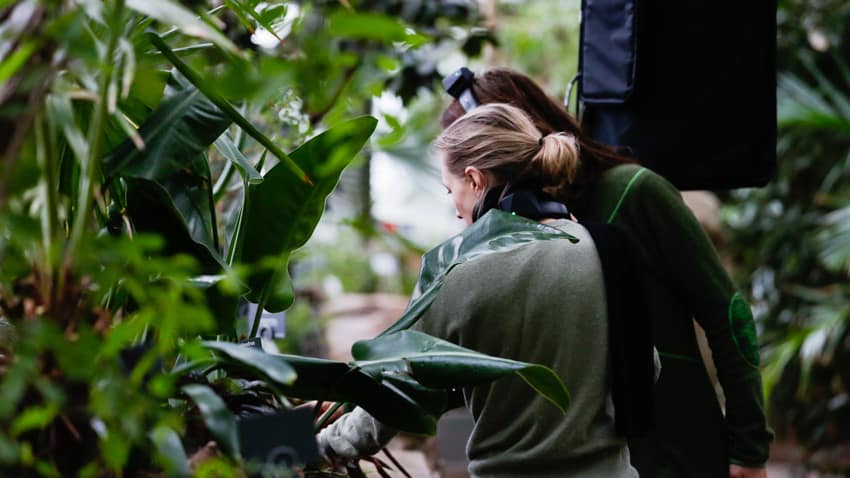 In the sound installation, the artists Lucrecia Dalt (Kolumbien) und Maria Thereza Alves (Brasilien/USA) focus in the world of plants. They question the scientific custom of assigning Latin names to plants across the world and search for their indigenous names.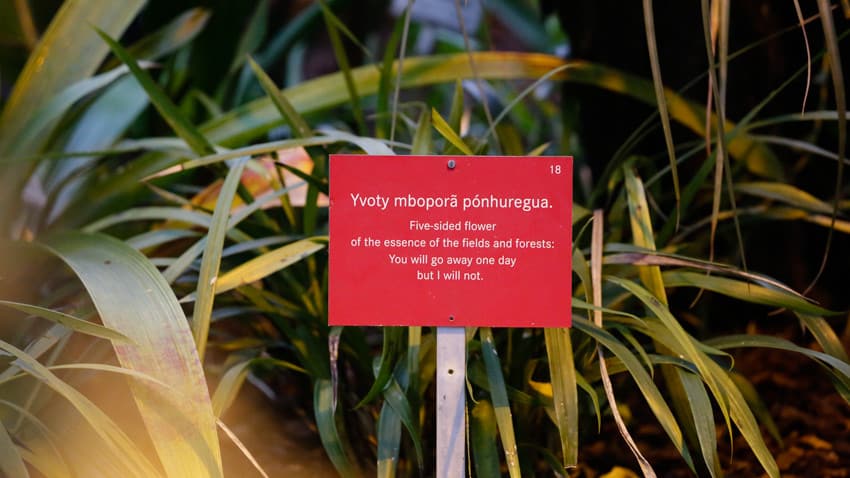 Lucrecia Dalt composed a non-linear acoustic environment that constantly and fluidly changes as visitors freely move among the tropical plants. Visual artist Maria Thereza Alves has been researching in-depth the practice of plant naming of the Guarapi tribe in Brazil for 40 years. In dialogue with the Guarani community, the artists renamed plants and composed songs in their honour.
The work is realised in the framework of "Natur. Nach Humboldt", a project for Alexander von Humboldt's 250th birthday.
---
Credits
Website ctm-festival.de
Client Cooperation of Berlin-Brandenburgische Akademie der Wissenschaften, Botanic Garden and Botanical Museum Berlin, Junge Akademie, Deutschlandfunk Kultur and CTM Festival
Concept and sound design Lucrecia Dalt and Maria Thereza Alves
Spatial sound system usomo by FRAMED immersive projects, Berlin
usomo tasks usomo sound system, spatial audio production, consulting on the interactive sound concept and playback logic
Duration 24 January to 2 February 2020 | extended until 16 February 2020
Photos 1–3 © FRAMED immersive projects Photos 4–5 © Stefanie Kulisch Video FRAMED immersive projects and Deutschlandfunk Kultur